Kedarnath Trek - A Comprehensive Guide [2024] For New Travellers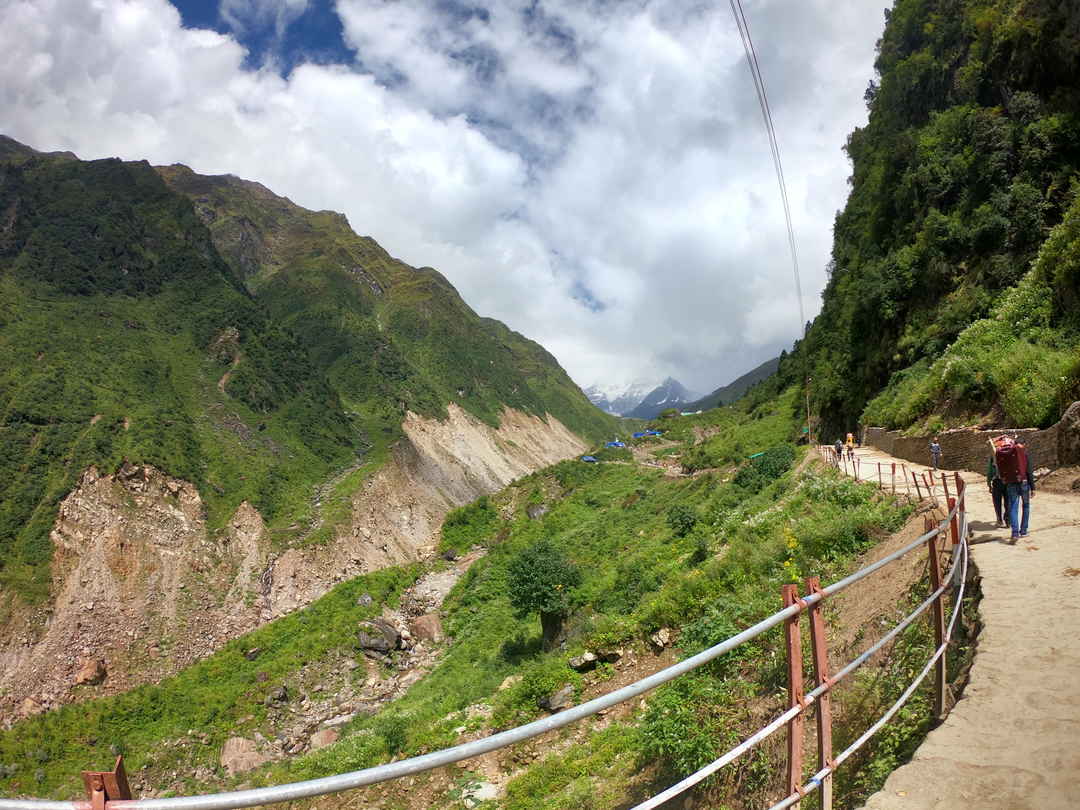 Are you one of those who would like to plan to take the Kedarnath Yatra? Do you also want to enjoy Kedarnath Trek with your friends? This comprehensive guide is specially designed for people like you. In today's post, we have collected essential pieces of information, summarized them in a well manner, and then crafted an easy-to use handbook to let you equip with the right piece of knowledge and advice about your destination.
Here Is A Quick Overview Of Kedarnath Trek You Should have Glance:
Kedarnath is home to a number of pilgrimages who are seeking blessings from God. With so many natural beauties and significance, Kedarnath, the domicile of Lord Shiva, attracts millions of devotees who also love to do Kedarnath Trek. In the state of Uttarakhand, India, this Goddess place is situated in the district of Rudraprayag. It is popular for a Kedarnath Temple (a Hindu Temple near the Mandakini River) dedicated to Lord Shiva. People visit there to complete their Kedarnath Yatra which is one of the famous Char Dham Yatra.
Check out a Direct and Trouble Free Route to Reach Kedarnath Temple by Trek
Those visitors who are looking forward to reaching out to Kedarnath Temple by trek should reach Gaurikund first. From here, 16 kilometers trek remains to complete the journey to the Goddess's place. So, if you are planning for the same, you need to take Train, Taxi, or Bus for Haridwar, Rishikesh. Hereafter, Sonprayag will be the next stay point; however, you can also take the air route via Dehradun – the capital of Uttarakhand.
Those who are nearby Delhi will also have an option to reach Kedarnath by Road or by Bus/ Taxi.
Here is the route map you can consider using while Kedarnath Yatra:
Follow the Route:-
∙From Delhi to Haridwar.
∙Then, Haridwar to Rishikesh.
∙After that, Rishikesh to Devprayag
∙From Devprayag to Rudraprayag and then Guptakashi
∙From Guptakashi to Sonprayag and then Gaurikund.
∙Finally, you will see a trek to Kedarnath Temple from Gaurikund.
On the other hand, the government is also planning to establish a divergence after the flood. According to the New Kedarnath Trek Route, you need to read on to find out the new route to the Temple.
Here's the New Trek Route:
At the initial point where you are basically from, you need to take any transportation service to reach out to Sonprayag and then to Gaurikund. This small journey is an approximately 6 Kilometer long and will take around half an hour by a sharing taxi.
Now, you need to start another small journey to reach Jungle Chatti (approx 4 Kms) via Rambara Bridge.
When you stop after 4 Kms, you have to go to Bheembali Linchauli and reach out to Kedarnath Base Camp.
From there, you have to trek around 1 Km to visit Kedarnath Temple from the Camp.
10 Significant Do's and Don'ts for Kedarnath Trek or Yatra
While planning for the Kedarnath trek, you need to keep these essential points in mind. Continue reading the blog post to determine some valuable points below:
1)Plan by Plane
It'd be a great idea to plan your trip to Kedarnath by plan especially if you find trouble in walking.
However, you should also avoid walking there if you have horse urine and are lacking sufficient time.
2) Walk Patiently
Another thing you need to keep in mind is that you have to walk with utmost patience. Avoid rushing while walking towards the temple as it could lead to gasping. In general, travelers take around 5 to 6 hours to reach the Kedarnath temple from Gaurikund.
3) Don't take Horse or Pony
If you choose to take a horse from Sonprayag to the temple, it can take additional two or three hours to complete your journey. However, the best place to take a pony is Gaurikund or you can also manage to start your walking trip.
4) Make Gaurikund Your Initial Point And Start Your Journey Early In the Morning
As per the feedback of previous travellers, the best time to start your journey is the morning time. So, if you start early in the morning from Gaurikund, you can reach the temple by noon. Moreover, you can also plan your Kedarnath Trek accordingly as you have plenty of time.
5) Don't Let Your Kids Come With You
Kids of age below 12 should not come because Kedarnath is a place of unpredictable weather. However, the most important thing is the availability of low levels of oxygen you have to be meticulous while planning.
6) Keep The Charges In Mind While Planning Your Trip
Pony Charges: 5000-6000
Palanquin Charge: 8000-10000
Kandi Charges: 5000-7000
Helicopter Charges: 7000-9000
7) Carry Only Postpaid Sim Cards
For Kedarnath temple or Kedarnath trek, if you would like to carry a sim card with you, try to use Vodafone, BSNL, and Reliance Jio.
8) Raincoat, Jacket and Boot is Must For Kedarnath Trek
Some of the must carry things are a flashlight, raincoat, boot, quilted jackets, medicine, and other required things as per your needs.
9) Carry your Aadhar Card And Other Identity Cards With You
During Kedarnath Trek or Yatra, you have to carry your Aadhar card or other Government-verified identity cards.
10) Avoid Night Trekking In Kedarnath
As per the report of the Forest Department, there are numbers of black bears in Kedar valley. So, it is advisable to avoid night trekking from the safety point of view.
How We Can Help You To Meet Your Kedarnath Trek's Diversified Requirements?
If you are one of those who are looking forward to getting in touch with the best travel agency for any such trip, we can be the onestop solution. With rich expertise in the travel industry, we are engaged in rendering the best possible assistance to pilgrims who are seeking the fulfillment of desires. Our services are very professional and available at the most market-friendly rate.
The name of our agency is registered under the Indian Government. We also have a pool of ingenious specialists whoare committed and are at your disposal to accomplish your Kedarnath Trek trip with a lot of memories.