Chopta tour package | Book Online at Best Rates - ABD Holidays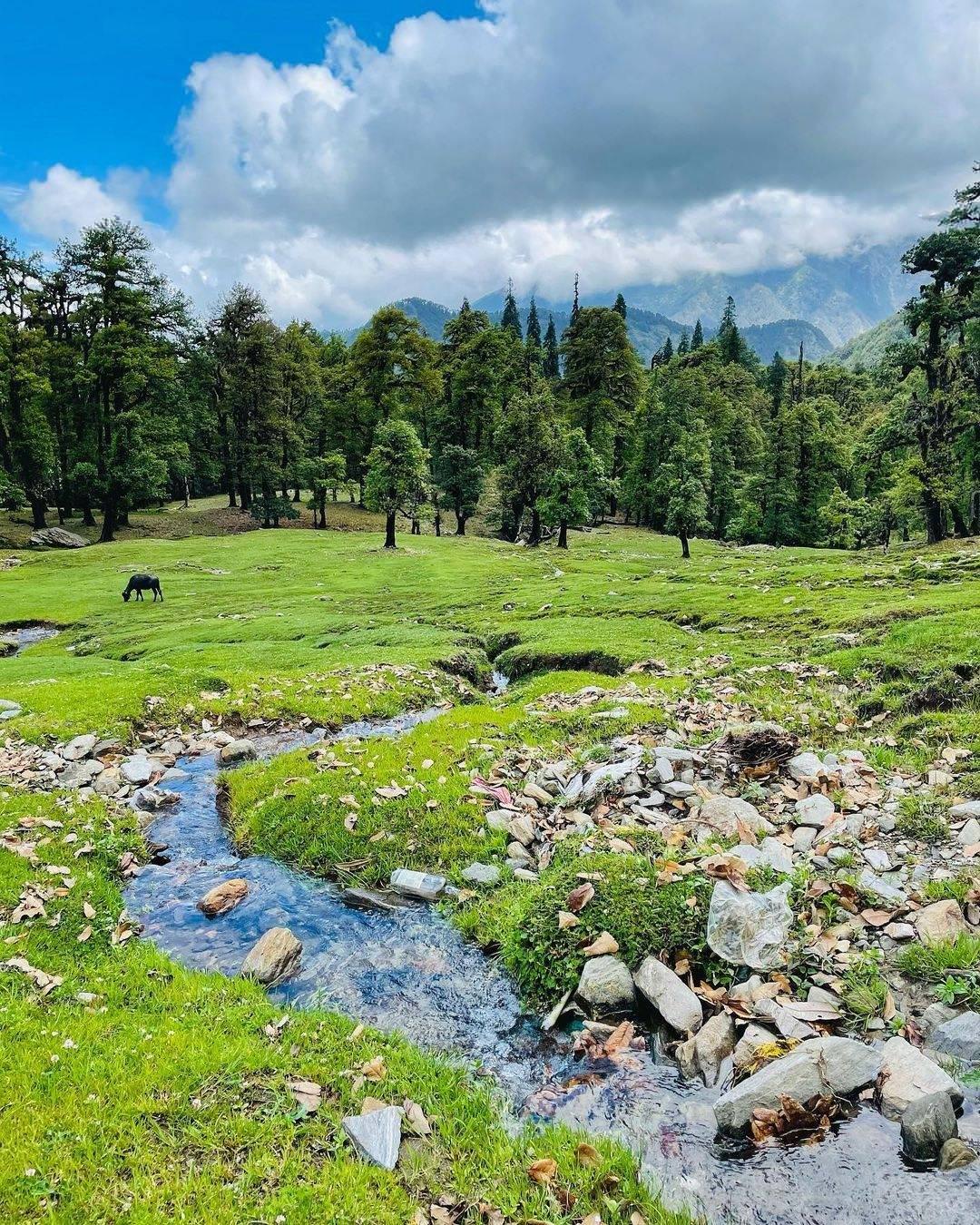 Chopta is also known as the mini-Switzerland of India, and for a reason. This is a small township of green meadows at a height of approx. 2500 meters above sea level, in the midst of a forest that is part of the Kedarnath wildlife sanctuary. Being in the middle of the Himalayas and surrounded by snow-clad mountains, the views are stunning. The Himalayas include the Trishul, Nanda Devi, and Chaukhamba peaks.
And the best part of all, it is not too crowded. The people visiting here come for peace and serenity and they get it in plenty. The village is surrounded by forests, especially pine, deodar and rhododendron. Due to all these reasons, Chopta tour packages are becoming quite famous nowadays. People from all over the world are visiting Chopta through the best Chopta tour packages. The abundance of activities in Chopta makes it a destination for everyone. Below mentioned are some reasons why you should opt for the best Chopta tour packages and visit here.
Chopta for Everyone
The significance of Chopta comes from the fact that it is surrounded by the Panch Kedar. These are well-known for being the most significant religious abodes of Lord Shiva. Panch Kedars resembles the Five Kedars. Kedar is one of the many names for Lord Shiva. Kedarnath and MadhyaMaheshwar are on one side of Chopta, whereas, Rudranath and Kalpeshwar are on the other, and at the top of Chopta is situated the Tungnath. This is why Chopta resembles a lot of religious significance and positive energy and Chopta tour packages are becoming popular among religious-minded people.
Chopta is home to lots of adrenalin-rush activities. These include camping, trekking, a bit of skiing, rock climbing, rappelling, and photography – both of nature and animals. Chopta is the prime base for several treks, among which some are tough and some easy. The most popular among all which is included in most Chopta tour packages is the Tungnath and Chandrashila peak trek. Tungnath is well-known for being the highest temple for Lord Shiva in the world. It is almost 4 km away and about 3500 meters above sea level. The Chandrashila peak is less than 2 km from the Tungnath temple. This is about 4000 meters above sea level. But don't be misled by the short distance, as the walk up is quite steep. But it shouldn't take you more than 6 hours, altogether. The trek includes majestic views, so do remember to stop and stare as the poet once said, "All in all, an easy, fulfilling absolutely beautiful trek".
This is another reason why should you opt for Chopta tour packages. Chopta is a place meant for people with romance in their minds and hearts. The rolling meadows, Fabulous views, Long walks, Forests, Waterfalls, Silence, Peace and serenity, Solitude, Good food, and Great weather. What else do you need as a setting for romance?
Being known as the land of the Gods, Chopta has a diverse natural beauty including mountains, rivers, forests, meadows, birds, and animals. The dense forests of the region have several birds and animal species embraced in them. This is quite a birding enthusiast's paradise. Adding to this, there are many lakes such as the Deoria Tal, the many Bugyals, waterfalls such as the Atrimuni falls, and the many Himalayan peaks like Tungnath & Chandrashila. And alongside, there are fantastic panoramic views of the Himalayan range that includes some famous peaks such as the Meru, Sumeru, Chaukhamba, Nilkantha, and Nanda Devi.
When to visit Chopta
Chopta is almost an all-year destination, and therefore, Chopta tour packages are available all through the year. A great place for trekking, temple visits, or simply chilling, Chopta has it all. Also, accessibility is not a huge issue, therefore you can opt for Chopta tour packages in winter as well. For enjoying the snow, Tungnath and Chandrashila are the best places to visit during the winter season.
Chopta Tour packages offered by ABD Holidays
Chopta tour packages are offered by a lot of tour and travel agents and agencies, but not all provide genuine and best services. So if you are opting for the best Chopta tour packages across the year, ABD Holidays is among the best options available for you. We offer the most genuine services at affordable costs. Our "Mesmerizing Chopta and Auli/ Ex-Delhi" Chopta tour package is one of the best packages you can find anywhere, online or offline.
So why wait? Book your slot today, and enjoy the amazing journey of Chopta.