Get the best tour packages for Uttarakhand in Winter | ABD Holidays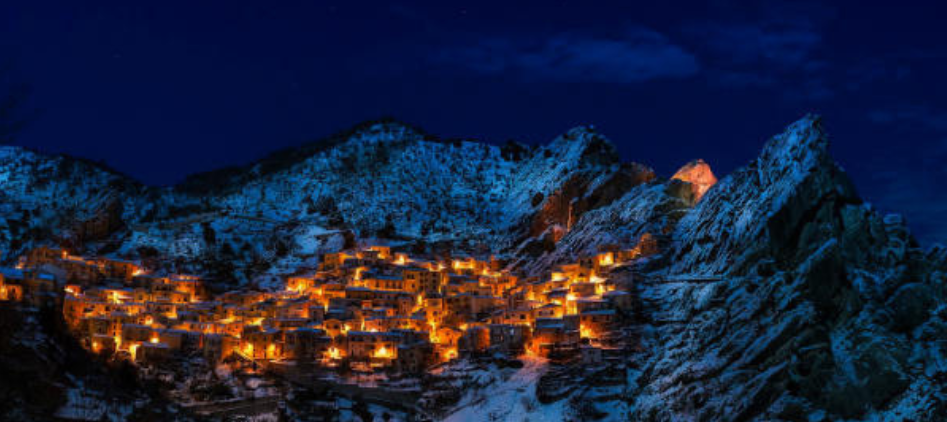 Being occupied in our day-to-day life due to our hectic lifestyle, occupation, or busy schedule, we always require to plan our trips ahead. It is probably the only way that ensures that we can take a break from our daily lifestyle. Due to this reason, we like spending a good amount of our time researching an ideal destination that can fulfill our need for traveling, enjoying some peace, and taking part in some adventurous activities. This helps us greatly to break the monotony of our life. One of the most popular tour packages that you can opt for spending a small vacation such as a weekend holiday includes a tour package Uttarakhand.
It is one of the most popular destinations in India that overwhelms you to the core. Although the flow of tourists that Uttarakhand receives during winter reaches a new height every year and you will find a lot of tourists like you when you visit, you will never feel uncomfortable or congested at this place. That is the beauty of Uttarakhand.
The amazing landscape tends to bless your eyes and mind while giving you a soothing experience of traveling to a destination of pure bliss and magical sceneries all around. When you move just ten steps, the view changes drastically. This is the kind of magic that this destination offers to you. Through the best tour package Uttarakhand in winter, you will be able to experience the blissfulness of snowfall and can also take part in the most adventurous treks of your life. Booking a tour package Uttarakhand during winter is an unforgettable experience and something that you can never forget your entire life.
The attraction of Uttrakhand during winters
Opting for a tour package Uttarakhand is one of the best ways to travel to Uttarakhand and its amazing locations. Camping on the top of the mountains in Uttarakhand and spending the night under the shining stars is one of the main attractions that attracts people from every corner of the world. Experiencing astonishing snowfall in Uttarakhand is also among the key reasons that encourage and welcome a large number of tourists to this destination nestled in the Himalayas. It is pure pleasure to experience such a beautiful region. The sunrise and sunsets are magical in Uttarakhand and if you plan to spend an evening with a bonfire, will add up to the beauty of your journey.
Why should you take a tour package to Uttarakhand in winter?
During the winter season, the state of Uttarakhand has a temperature of around -10 degrees Celcius. Situated above 3000 meters of altitude, Uttarakhand gives you adequate time to experience nature and the pure bliss of this place. The heavenly state offers some amazing adventure sports and activities on the beautiful blanket of snow such as snow trekking, skiing, ice skating, etc. that has the potential to make your trip even more beautiful and amazing. Through a tour package Uttarakhand in winter provided to you by ABD Holidays, you will be able to explore some of the best attractions of the state, including
The Char Dham yatra

6 most popular national parks

Unesco World Heritage Sites in Uttarakhand

The amazing temples of Uttarakhand

Several adventure sports that quench adventurists' thirst

Known as the Yoga capital of India.

Experience the peace and serenity of this place.
Best tour package Uttarakhand At ABD Holidays
To enjoy your Uttarakhand trip to the best, opt for tour package Uttarakhand offered by the top-notch travel agency of the region, ABD Holidays. We are known for offering the best-customized packages and travel plans, along with ensuring you to give a wonderful experience on your trip. The top destinations covered in the tour package Uttarakhand in winter include the following
Haridwar (included in 2 Packages)

Rishikesh (included in 4 Packages)

Chopta (included in 1 package)

Auli (included in 4 Packages)

Nainital (included in 8 Packages)
You can also customize our tour package Uttarakhand as per your needs such as removing a destination, adding a new destination, or adding some other adventurous activities to the trip. This will ensure to help you make the most of your trip and enjoy the beauty of the location.
So what are you waiting for? Come to Uttarakhand on your next holiday trip and make the most out of your vacation by opting for our best tour package Uttarakhand in winter. For more information on our packages, please visit our website.